'MY PURSUIT FOR NO CASTE, NO RELIGION'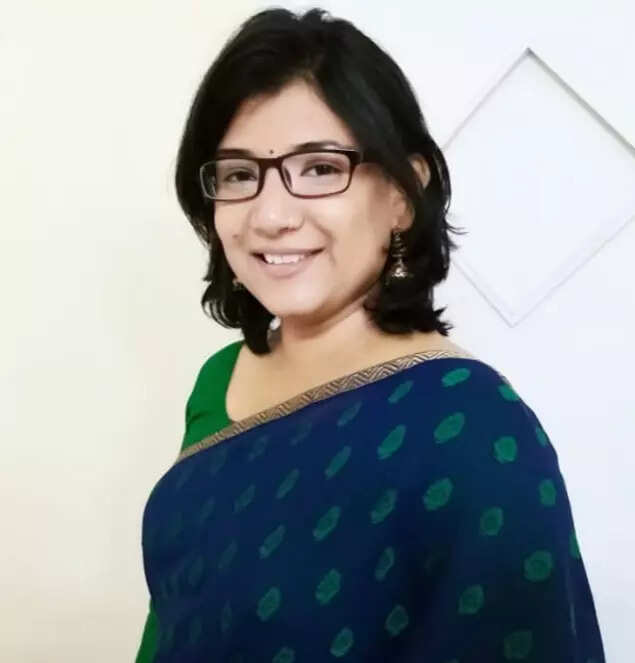 Being born to a Baniya Hindu family, It was both a privilege as well as a disability for me. From the cradle itself, this society has taught me about the superiority of my Caste as well as my Religion, which was forced upon me owing to my birth in an upper caste family.
This society repeatedly instructed me not to associate with individuals from lower castes, engage in activities with them or even think of them as fellow humans. Despite completing my Education at a Convent school, I never received instructions on how to behave well and be humane towards them. I was tutored to speak English infallibly and do well in academics in order to get excellent marks, which will aid in securing exorbitant pay-off jobs and help in acquiring huge sums of money. No curriculum in any School bothered to shape and mold us into a benevolent Human Being and least concerned to teach us to behave respectfully with other fellow humans hailing from lower caste. We do study a course on "Ethics and Morals" for the purpose of developing conscience, on the contrary it is taught only for attaining marks thereby making the travesty of the subject's noble intention.
Today I feel like a BORN CRIMINAL, a criminal who by birth has discriminated against the so- called lower caste people by mentioning my Caste as "Baishya (Baniya)". Every time I
mentioned my Caste, I made someone feel they were inferior to me, despite them being much more educated. I was coerced by this society to be proud of my caste, and whenever I did, I hurted and discriminated against my people who by birth (not by choice) were born into lower caste. This Caste system and Religion has always been a hindrance for me in living a dignified life.
The incidents of atrocities are reported almost daily towards the Lower caste by the Upper Caste People. I always ask myself, what I should be proud of: – Should I be proud of a well grown upper caste man urinating on an Adivasi boy, as we have recently witnessed in the state of Madhya Pradesh's Sidhi.
– Should I be proud of upper caste men raping Dalit girls, claiming it to be their right to
purify that girl.
– Should I be proud of Hindu mob lynching men from poor Muslim community just on the
suspicion of slaughtering & transporting Beef.
– Should I be proud of my people from the upper caste for hacking a Dalit boy to death in
broad daylight in the very busy roads, by the family members of an upper caste girl with
machetes for loving & marrying her.
– Should I be proud of my people from the upper caste for masquerading and in the guise
of forgiveness for eloping and marrying a Dalit, whereby the family member invited the
couple for dinner only to poison and kill them.
– Or Should I be proud of my people from the upper caste for committing uneventful
horrors even in this age of modernity! The Upper caste people merrily indulge in Human
Sacrifices (Bali), especially the daughters, in the name of safeguarding false pride of
Community honor rather than accepting their daughter's marriage with another caste boy.
I live in a society where Caste is preeminent than Love. I wonder, is it my fault to be born into an Upper Caste Hindu family or Is it their fault they were born into a lower caste?
I studied Law which shaped my mind to be a better human being. But it was Dr. BR Ambedkar's speech "Annihilation of Caste" which changed my thinking towards this society. It is my firm belief that I can live a dignified life devoid of caste and Religion and the Indian Constitution allows me to do so. In the Preamble of the Indian Constitution, it is clearly stated "We the People of India"; have adopted, enacted and given to ourselves this Constitution. Who does 'WE' in the "We the People of India" include? It includes people of various faiths and beliefs like theistic, non-theistic, atheistic or agnostics, caste as well as No caste; people of different genders and different languages. Being an Indian citizen, the Constitution through the Fundamental Rights, guarantees my Right to live a dignified life under Article 21, which I believe can never happen by retaining my Caste and Religion I am born into.
It is the same Preamble of the Indian Constitution which ensures Equality, Liberty & Justice to all, but how can I achieve this when I am entrapped into a Caste system or a Religion! The Indian Constitution is for the people, by the people & of the people, so I should have the right and space to be identified devoid of any caste and Religion.
My Constitution ensures a Welfare State. A Welfare state allows Social Revolution, the age-old dogmas in the name of caste and religion are taking my country backwards and I am afraid, if it continues for a couple of decades, it will ruin the sacred thread of Unity & Integrity. I neither want to be a criminal nor an accomplice to the crime towards my fellow Indians.
"Ubi jus Ibi remedium" is a basic principle of jurisprudence. Such a course would be more
conducive and better confirm to a fair, reasonable and proper administration of justice. The
Indian judicial system always aimed to preserve and protect the rights of the people of India and extend help to enforce them rather than denying justice. Caste defines the identity of a class of citizens who have been subjected to discrimination and
stigmatization just because of their birth in a certain community. Hon'ble Chief Justice of India Dhananjaya Y Chandrachud said, 'It is my ultimate aim to strive for a casteless society, and I will fight till my last breath'. As Gandhiji said, "Be the change you want you want to see in the World", I am taking my first step to abdicate not just my Caste, but my Religion too. I aspire to see an egalitarian society where no one has to be a victim of being born into a lower caste, nor has to be a criminal to be born into an upper caste. I have high expectations as well as firm belief in the Indian Judiciary, that people like me can get their identity devoid of Caste and Religion.
In the wake of all these, on 19 May 2022, a petition to the District Collector to grant a certificate stating that I hold No Caste No Religion identity. Subsequently, my petition has been forwarded to the concerned SDO, to which he resolutely rejected, acknowledging that only computer generated caste certificates for SC's and ST's can be issued by his department. It is noteworthy to mention that the SDO in his capacity as such has no
restrictions to manually grant the certificate I am wishing for, i.e., No Caste No Religion
Certificate. Being aggrieved by this rejection of my petition from SDO, I appealed before the District Collector, Chandrapur. Besides this, I presented a requisition before the Census Commissioner & Registrar General through District Collector that in the upcoming Census 'No Caste, No Religion and Atheists' categories to be incorporated along with separate CODE NUMBER. The incorporation of these categories will ensure our identity & representation to be recognised under Government data. The matter is subjudice before him. As the news broke out about this No Caste, No Religion certificate in the public domain, a group of scholarly citizens on 14th July 2023, who unwaveringly committed in upholding and promoting the virtues of Indian Constitution, voluntarily came to support this imperative need to recognize the right & Freedom of the people in expressing themselves as devoid of any Religious and Caste identities and participated in submitting a petition to the Census Commissioner and Registrar General for adding the No Caste, No Religion and Atheists categories along with separate CODE NUMBER, through District Collector, Chandrapur. This fight needs support and attention from the people of India who believe their life is much better without Caste and Religion; people who
believe in Love and Mutual respect and want the Indian Constitution as their governing document.
Adv. Preetisha Saha
7559388990, preetishalegal@gmail.com